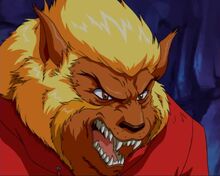 About Me
Editing empty/incomplete pages interests me. It almost saddens me that there is not much content in this wikia. So, I decided to help out on my spare time after college. :D
Sometimes when I'm editing any pages late at night, I tend to make a few mistakes in there that I won't notice till the next day. I apologize beforehand if that happens. (-﹏-。)
I'm quite friendly when talking to any users, but there are times that my verbalization skill fails me and I end up saying something confusing. I don't use emoticons a lot. So, I might sound too serious/sarcastic/rude with or without using them... :c
Pages and things on my to-do list.
Character Pages

Article Format
Categories
Character Navbox

Episodes Pages

Article Format
Add/Upload Titlecards
Episode Navbox

Maintain Diana Lombard Bot.
Adding decorations to the Wiki
Attributing facts from outside sources
Upload episode screenshots for each episodes in the Synopsis Section
Merging five inactive Martin Mystery Wikis
Personal Workspace
Misc.
I like orange; the fruit and the color.
Thinks that small lizards are adorable and awesome.
Currently learning how to read and write French, Polish, Japanese, and Russian.
Contact Me
If you need any assistance and/or want to talk to me about any wiki-related subjects, you can contact me through email, at the LoliRock Wiki, or at Community Central.
Community content is available under
CC-BY-SA
unless otherwise noted.